Sell My Home Plano –
Buy My Home Plano –
  We say – YES!
Free Estimate – Call 214-227-7669 now!
Standard home sales take months to close, and you'll need to invest your own hard-earned money for fix-up, clean-up, and staging. Don't vacate for showings or open your door to strangers. Sell quickly to a top House Buyer in DFW. We're known by two slogans – #1 – "Sell my home Plano" and #2 "Buy my home Plano." Why? Because that's what we do. Buy and sell homes in Plano.  We're professional home buyers, who pay in cash. That is, we're "cash home buyers" who can buy your home fast, whether you're in Plano, Richardson, McKinney or other suburbs North of Dallas, Texas. If you're in Frisco or Allen, you can also use us to sell your home fast as we're professional home buyers, and we get the sale, done.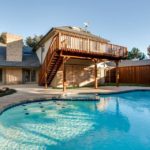 Sell Your Home Plano – Fast!
Our professional home buyers pay cash for your home, and we close fast – regardless of the condition of your home. We can even take over your payments right now. Introducing the smart sales alternative.
Behind on your payments?
Short on equity or upside-down on your loan?
Ready to make an offer on a new home?
Anxious to relocate to a new area?
Tired of being a landlord?
Liquidating an estate after the loss of a loved one?
Facing foreclosure, divorce, or job loss?
Or just ready to move on – right now?
We're an established Plano, Texas, real estate investment team, and we've been helping homeowners just like you since 2005! Contact us today to learn more. There's absolutely no obligation. We're the best-in-class cash buyer of homes and houses in Plano, Richardson, McKinney and other Dallas suburbs. So whether you're in Frisco or Allen, Garland or Mesquite, or even Carrollton, we buy (your) homes. Sell your home fast! Call us today.