Standard home sales take months to close, and you'll need to invest your own hard-earned money for fix-up, clean-up, and staging. Don't vacate for showings or open your door to strangers. Sell your home in Plano to a top House Buyer in the DFW area. We're known by two slogans – #1 – "Sell my home Plano" and #2 "Buy my home Plano." Why? Because that's what we do. Buy and sell homes in Plano. We're cash home buyers. That is, you can sell your home for cash in Plano to us, folks who can buy your home fast, whether you're in Plano, Richardson, McKinney or other suburbs North of Dallas, Texas.
---
Free Estimate – Call 214-227-7669 now!
---
Sell Your Home for Cash in Plano – Step by Step
Want to sell your home fast in Plano? Well, you can. Here are your steps (they're quite easy). Step one. Call us 214-227-7669, and mention our website. Mention that you want to sell your home in Plano, fast. Guess what? One of our professional home buyers will answer the phone and say this: "Yes! We will buy your home in Plano fast. For cash. Now." OK, well that's what we'll say, but there are other intermediate steps in the process. First, of course, there's the phone call. You need to make that call. That's step one.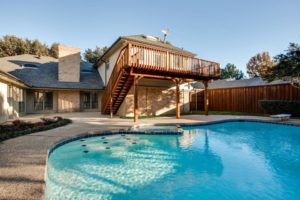 Step two? Well, one of our professional home buyers will set up an appointment and drive out to see your Plano home. Don't worry. We buy homes in ANY condition. We'll inspect it, and get some estimates from other professionals… it's fast. It doesn't take weeks and weeks. Then we'll give you a fair and reasonable offer on your home. We're professional home buyers, we're cash home buyers right here in Plano. And then we'll buy your home.
Third, we're cash buyers. That means we can buy your home fast. We don't need bank loans or bank approvals. We have the cash and can make the offer. So closing will be a breeze – that's the beauty of cash buyers. In summary, if you want to sell your home in Plano, fast, we want to buy your home in Plano, fast. It's a match!
Plano Texas Factoid
When the town established a post office in 1852, it considered Forman and Fillmore, for President Millard Fillmore, as possible names, but postal authorities approved Plano, Spanish for "flat," suggested by Dr. Henry Dye because he understood it to mean "plain," his description of the surrounding terrain. Plano was platted and incorporated in 1873 and elected a mayor and board of aldermen that year. The public school system was organized in 1891. The Plano Institute, opened in 1882 under the direction of W. F. Mister, and the Plano Academy under Matthew C. Portman, later taken over by the public school system, were private. J. Crittenden Son and E. K. Rudolph published Plano's first newspaper, the Plano News, beginning in 1874. Early Plano industries included plumbing and stove plants, a garment factory, and an electric-wire factory. Until 1872, when the Houston and Texas Central Railway connected the community to nearby Dallas, the Shawnee Trail, which crossed west Collin County, served as a conduit for another source of area income, cattle. Though an 1881 fire destroyed fifty-two buildings and temporarily reduced Plano to a tent city, new markets opened by 1888, when the St. Louis, Arkansas and Texas Railway Company intersected the Houston and Texas Central, and Plano became a retail outlet for productive blackland-prairie farmers. Source: https://tshaonline.org/handbook/online/articles/hdp04