Standard home sales take months to close, and you'll need to invest your own hard-earned money for fix-up, clean-up, and staging. Don't vacate for showings or open your door to strangers. Sell your home in Richardson to a top House Buyer in the DFW area. We're known by two slogans – #1 – "Sell my home Richardson" and #2 "Buy my home Richardson." Why? Because that's what we do. Buy and sell homes in Richardson. We're cash home buyers; sell your Richardson Texas home to us for cash fast.That is, we're "cash home buyers" who can buy your home fast, whether you're in Richardson, Richardson, McKinney or other suburbs North of Dallas, Texas.
---
Free Estimate – Call 214-227-7669 now!
---
Sell Your Home for Cash in Richardson – Step by Step
Want to sell your home fast in Richardson? Well, you can. Here are your steps (they're quite easy). Step one. Call us 214-227-7669, and mention our website. Mention that you want to sell your home in Richardson, fast. Guess what? One of our professional home buyers will answer the phone and say this: "Yes! We will buy your home in Richardson fast. For cash. Now." OK, well that's what we'll say, but there are other intermediate steps in the process. First, of course, there's the phone call. You need to make that call. That's step one.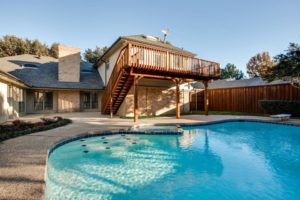 Step two? Well, one of our professional home buyers will set up an appointment and drive out to see your Richardson home. Don't worry. We buy homes in ANY condition. We'll inspect it, and get some estimates from other professionals… it's fast. It doesn't take weeks and weeks. Then we'll give you a fair and reasonable offer on your home. We're professional home buyers, we're cash home buyers right here in Richardson. And then we'll buy your home.
Third, we're cash buyers. That means we can buy your home fast. We don't need bank loans or bank approvals. We have the cash and can make the offer. So closing will be a breeze – that's the beauty of cash buyers. In summary, if you want to sell your home in Richardson, fast, we want to buy your home in Richardson, fast. It's a match!
Richardson Texas Factoid
Richardson, a residential and electronic manufacturing suburb of Dallas, is on U.S. Highway 75 and the Atchison, Topeka and Santa Fe, the Southern Pacific, and the St. Louis and Southwestern railroads, ten miles north of downtown Dallas in northern Dallas and southern Collin counties. The twenty-eight-square-mile area of Richardson has an uneven boundary surrounded by other communities, including Dallas to the northwest and south, Garland to the east and south, Plano to the north, and Murphy and Sachse to the east. The 159-acre city of Buckingham is entirely within the city limits of Richardson. Spring and Duck creeks and Cottonwood Branch run through the community. The area of Richardson was settled by the Peters colony in the 1840s and 1850s.
Source: https://tshaonline.org/handbook/online/articles/hdr01