Standard home sales take months to close, and you'll need to invest your own hard-earned money for fix-up, clean-up, and staging. Don't vacate for showings or open your door to strangers. Sell your home in Frisco to a top House Buyer in the DFW area. We're known by two slogans – #1 – "Sell my home Frisco" and #2 "Buy my home Frisco." Why? Because that's what we do. Buy and sell homes in Frisco. We're cash home buyers in Frisco Texas, who pay in cash. That is, we're "cash home buyers" who can buy your home fast, whether you're in Frisco, Richardson, McKinney or other suburbs North of Dallas, Texas.
---
Free Estimate – Call 214-227-7669 now!
---
Sell Your Home for Cash in Frisco – Step by Step
Want to sell your home fast in Frisco? Well, you can. Here are your steps (they're quite easy). Step one. Call us 214-227-7669, and mention our website. Mention that you want to sell your home in Frisco, fast. Guess what? One of our professional home buyers will answer the phone and say this: "Yes! We will buy your home in Frisco fast. For cash. Now." OK, well that's what we'll say, but there are other intermediate steps in the process. First, of course, there's the phone call. You need to make that call. That's step one.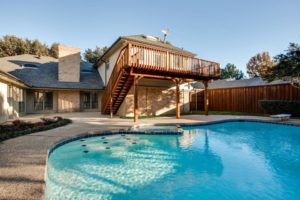 Step two? Well, one of our professional home buyers will set up an appointment and drive out to see your Frisco home. Don't worry. We buy homes in ANY condition. We'll inspect it, and get some estimates from other professionals… it's fast. It doesn't take weeks and weeks. Then we'll give you a fair and reasonable offer on your home. We're professional home buyers, we're cash home buyers right here in Frisco. And then we'll buy your home.
Third, we're cash buyers. That means we can buy your home fast. We don't need bank loans or bank approvals. We have the cash and can make the offer. So closing will be a breeze – that's the beauty of cash buyers. In summary, if you want to sell your home in Frisco, fast, we want to buy your home in Frisco, fast. It's a match!
Frisco Texas Factoid
In 1904, the residents chose the name Frisco City in honor of the St. Louis–San Francisco Railway and later shortened it to its present name, Frisco. Frisco remained an agricultural center for decades, boasting five cotton gins at one time. The population remained below 2,000 residents until a growth spurt in the 1980s foreshadowed what was to come. By 1990, Frisco's location, its quality of life and visionary leadership contributed to it becoming the fastest growing city in the nation with a population of about 120,000 in 2011. Today Frisco's population is over 150,000.