If you need to sell your home in Plano fast, you don't need a fancy realtor. Apart from anything else, selling your home the traditional way can easily take months.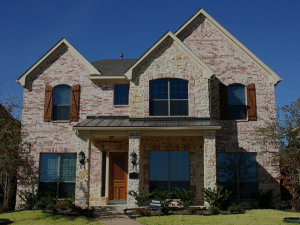 Then of course, the realtor is going to charge you a hefty commission when it sells. Why pay that when you can sell your home by yourself in Plano by selling it to us?
There are many reasons that people need to sell a home quickly. Sell my home fast in Plano? Yes, you bet. We can help. Quite often it is because they have got behind on mortgage repayments. That happens quite a lot. Very often it is not the fault of the homeowner. Maybe the company that they worked for has collapsed and gone out of business, leaving them unemployed. Or perhaps they have been involved in an accident and are unable to work for months. There can be lots of different reasons: nobody WANTS to fall behind on mortgage repayments and find themselves on the streets.
But, of course, the lender wants you out of the home as quickly as possible, regardless of your problems, so that they can sell your home fast in Plano and recover the arrears that you owe as well as the balance outstanding on the rest of the mortgage. They are not interested in your problems: they just want their money.
Another Reason May Be Impending Divorce
Another common reason that you might need to sell your home by yourself in Plano is because of an impending divorce. The home needs to be sold quickly and the proceeds spit between the two parties.
Perhaps you may want to make an offer on a new home, but you can't do so until you sell. Or perhaps you have already done so because you had an offer for your home which you accepted, but then the potential buyer dropped out for whatever reason. That leaves you stuck between the devil and the deep blue sea. There are many more reasons why you might need to sell your home by yourself in Plano, and if that's you, then contact us. At We Buy North Texas Homes we have the cash available to make you a good offer on your home so that you can move on and do whatever you want or have to do. We are an established real estate investment team in the DFW area, and we have been helping homeowners like yourself since 2005.
So if you want to sell your home in Plano FAST and for CASH, pick up the phone and call us. We're cash home buyers right here in Plano Texas. Minute away. We will contact you within 48 hours for a convenient appointment to value your property. Our cash home buyers will make you a cash offer, and if it is acceptable, we will deal with all the documentation, complete quickly, and hand you a check for the proceeds.