Selling your home in Plano, Texas, is never easy. The reason, quite simply, is that almost everyone who buys a home needs to get a mortgage. That even includes people who buy homes as an investment in order to rent them out and have an asset that will increase in value over time.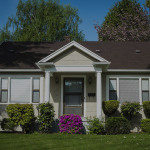 Yes, you may not have known that, but if you are a tenant and rent your home, it is quite likely that your landlord has a mortgage on it!
Unfortunately, mortgage lenders have lots of restrictions and things that they will do and won't do, and this means that obtaining a mortgage, even after you have agreed to buy a home in principle, can take forever. That's the catch – agreed "in principle". Yes, you have found someone who says that they want to buy your home, but then they have to jump through hoops in order to try and obtain a mortgage.
Not only that, they are also going to want to get the best deal, and who can blame them? So they want the mortgage with the lowest rates and other advantages which means that they will have to apply to several different lenders and go through the processes required by each lender – all of which are going to vary. This is why it can take so long to complete on a house sale, even after you have found a potential buyer.
You Might Even Have The Same Issues Yourself
You might even be having the same problems yourself in trying to obtain a mortgage on the property on which you have put in an offer. So you have the age-old problem of the chain. The big problem here is that it only takes one buyer in a chain to fall out because he/she can't get the mortgage and the whole chain can collapse. That means that you have to start all over again, and it is why it can take so long to sell a home in Plano – or anywhere else.
Wouldn't it be great if you could find a cash home buyer in Plano, Texas? Yes, a cash home buyer in Plano, Texas, who actually has the money in the bank.
Well, now you can. At We Buy North Texas Homes we don't "do" mortgages. We are not beholden to banks or other lenders. We buy homes for cash, because we have got the cash in the bank, and if you accept our offer, that cash will be in your bank in "two shakes of a lamb's tail" to quote the old saying. We are a cash home buyer in Plano, Texas, and furthermore we guarantee to make you an offer. You don't have to accept it, but we will make you an offer.