If you play a sport – golf for instance, or perhaps baseball, hockey, or anything else – you will know that there is a HUGE difference between the knuckleheads out for the first time, good amateurs, and then the professionals.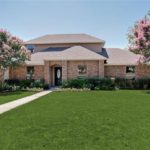 What's the difference? It's actually very simple. The professionals do it for a living. They HAVE to be good at it because otherwise, they'd starve. Well, perhaps not starve, but certainly not live the life that they wish to.
The same thing holds true when it comes to selling your home fast right here in Plano, Texas. There are many reasons why people would want to sell their home fast. Maybe they have hit hard times, especially if they have lost their job because of Coronavirus, and can no longer afford the mortgage repayments. That's nobody's fault, and the banks may grant a bit of breathing space, but they are not going to hold out forever. So you need to sell your home fast if that is your situation.
But here's the problem. Nobody is buying at the moment. Ask any realtor. Nobody is buying because they haven't got any money to buy with. They have lost their jobs as well. The banks aren't going to lend any money to people who haven't got a job. Somebody said that the bottom has dropped out of the market.
What Market?
Market? What Market? There isn't a FAST Home Buying and Selling Market in Plano at the Moment
Even under normal circumstances, you shouldn't deal with amateurs when trying to sell your home, and certainly not the knuckleheads. But these are not normal circumstances, which is why, if you need to sell your home fast, you need to deal with professional home buyers in Plano, Texas. That would be us at We Buy North Texas Homes. Our name is a bit of a giveaway, isn't it? It is what we do. We are professional home buyers and we buy for CASH. No mortgages. No bank loans. Just good old cash. We are the foremost professional home buyers in Plano, Texas.
Here is how it works: you call us, and we will come out and value your home. Then we will make you an offer – and that is regardless of the condition of your home. There's no need to paint the walls, fix the shingles, get a new garage door, or anything else. We will make you an offer as is.
If you accept the offer, that's it. We will deal with all the paperwork and pay you in real United States CASH. On the spot. That's because we are professional home buyers in Plano, Texas – even in these appalling times.
If you decide not to accept our offer, that's fine. No hard feelings. You have got nothing to lose, so if you want to sell your home for CASH, call us now.