If you need to sell your home fast in Plano it is both easy and difficult. It's easy because if you just Google "sell my home fast in Plano" you'll find many websites that claim to help you with this problem. It's difficult because you need to find a professional home buyer in Plano that is honest and knows what it's talking about.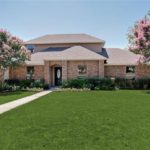 There are lots of reasons why people in Plano need to sell their homes. Sometimes it is because their employer wants them to up sticks and move somewhere else because they are being promoted. That can be great because you earn more money, but not so great if you have to leave Plano.
Then, of course, we have had Covid-19, and it still hasn't gone away entirely. This has meant that lots of people have lost their jobs and are having difficulty paying their mortgages. Figures for the Dallas-Fort Worth-Arlington area from the US Bureau of Labor Statistics show that from May 2019 to May 2020 total non-farm work in the area was down by 226,800. Leisure and hospitality Los 116,800, education and health services declined by 31,900, professional and business services fell by 28,900, and trade, transport, and utilities were down by 19,500. That is a lot of people out of work, sadly.
If you are having trouble paying your mortgage, the answer could well be to sell your Plano home to us for cash, bank a large chunk of money, and move into rented accommodation for the time being, until you can find other employment. We are professional, cash home buyers right here in Collin County!
You Might Have An Inheritance
Another reason that you might want a professional home buyer in Plano like We Buy North Texas Homes is because of an inheritance. If you have been left a property, you may not have the time or resources to do it up, if it needs it, and put it on the market. You may not even live in Plano or anywhere near. The smart answer is to come and talk to us because We Buy North Texas Homes in any condition whatsoever.
In fact, at We Buy North Texas Homes, as a professional home buyer in Plano, we guarantee to make you an offer, no matter what. You don't have to accept it, of course, but we guarantee to make you an offer. You may well want to consider talking to us just for that reason because you may be pleasantly surprised.
If you decide that you want to accept our offer, we will take care of all the paperwork, and there are no fees or hidden charges. What we tell you is what you get.