Prior to COVID-19, the economy in Plano was booming. As for today, it's too murky to tell. That's all in the space of a few weeks. There has never been anything like this in human memory. House sales have slowed right down.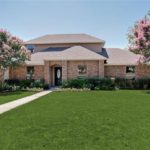 Plano, Texas, home prices are hardly going to carry on moving up now. Just about the last thing that anyone is thinking about right now is moving home.
However, at We Buy North Texas Homes we know that this will pass, and despite a downturn, the long-term fundamentals for North Texas are incredible. That's why we're bullish on buying and selling homes in Plano Texas – so much so that we'll buy your home FOR CASH fast. We're professional home buyers, we buy homes for cash.
The point is that we have the cash – plenty of it – and we can afford to buy your home right now and pay cash for it and wait for the upturn. There will be an upturn in the long run – there always is – but we have enough cash in hand to be able to wait for the market to rise again.
The Same May Not Be True Of You
The same may not be true of you, especially if you need to sell your home fast, for whatever reason. You can't afford to wait for the market to rise. You want out, and you want out now. But if the housing market has slowed right down it could be months – or even a year or two – before you get an offer, and then the Plano, Texas, home prices could well have dropped considerably lower. That means that not only do you have to wait forever to sell, but when you eventually do, you will get less for your home than you would today. It's a pretty grim outlook if you need to sell your home fast.
However, we are still buying, and buying today. And we pay CASH. On the spot. No fiddling about waiting for someone to get a mortgage – even if they could after the last few weeks. That's another factor: not only do a lot of people not want to move, but they can't afford to do so. If they are one of the 20 million who have lost their jobs, they are not going to be able to get a mortgage anyway.
But at We Buy North Texas Homes we are still buying – for cash. So if you want to sell, give us a call. We'll make you an offer. We guarantee to make you an offer. You don't have to accept it because there is no obligation, but we think you will be pleasantly surprised. And you can sell before Plano, Texas, home prices drop further.