Plano is a great town, and we never plan to leave. We love it too much. It's the perfect combination of suburban and nearby urban to Dallas, Texas. Not only that, we love the heat. Oh well, OK, not quite that much, perhaps!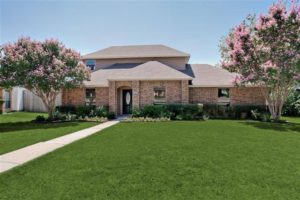 However, we are not going anywhere anytime soon, so if you want to sell your house quickly in Plano, call us. At We Buy North Texas Homes, we will make you a cash offer fast. We're known as the professional cash home buyers in Plano, Texas.
Yes, cash. No fiddling around waiting for months for someone to buy and then fiddling around for more months while they try to get a mortgage. No getting stuck in a queue because somebody further down the line can't get a mortgage, even though everyone else has. We have cash in the bank, and it can be in your bank faster than you would believe possible.
What's more, we're not some huge dumb, ugly national chain. We're a local Plano business that buys and sells homes in Plano quickly. So you are dealing with locals, not a company based in New York or Washington whose directors spend most of their time out on the golf course and wouldn't even ever have been to Plano.
We Will Make You A Cash Offer on Your Home Whatever The Condition
What is even better, as far as many people are concerned, is that if you need to sell your house quickly in Plano and it is not in the best condition, as far as we are concerned that is not a problem. We will STILL make you an offer, whatever condition it is in. We have enough cash in the bank to be able to pay you cash today, and to carry out any repairs or restoration that may be necessary, and then to sell it on later after we have paid for the repairs. The net result: you get cash in the bank now, which is when you need it, and we can make our profit later on because we can afford to wait – even though you can't.
Yes, of course, if you had enough cash to do it yourself you would do, because you would finish up selling it for more. But if you haven't and you need to move home quickly, then selling it to us is the obvious alternative. If you think about it, it just makes sense if you need to sell your house quickly in Plano.
We deal with all the paperwork, the court filings, and the documentation, and you get cash in hand. Even if you don't accept our offer – which is entirely up to you of course – it has cost you nothing and you can still keep the home assessment as a gift from us.
What have you got to lose?